Written by Ezequiel Williams and Marc Bolick.
The word research conjures up images of scientists in lab coats, or engineers with pocket protectors and complex measuring equipment running experiments. Research has different meanings for different people. To some it evokes deep, academic study into some subject. To others, research is technical, like in the sense of 'research and development.' The word usually carries a sense of high specialization and even exclusivity.
Design research is similar in the sense that it is specialized, but not in the sense that you have to have a design degree to do it. Rather, the kind of research we do when designing products, services and experiences can be done by just about anyone with some training and guidance.
Before we dive into design research, let's first make it clear what we mean by 'design.'
"Design is the act of purposefully envisioning and creating a desired future state of something. In our practice of human-centered design, design is the act of planning and creating products, services, experiences, spaces, etc. to meet a specific set of human needs and/or desires."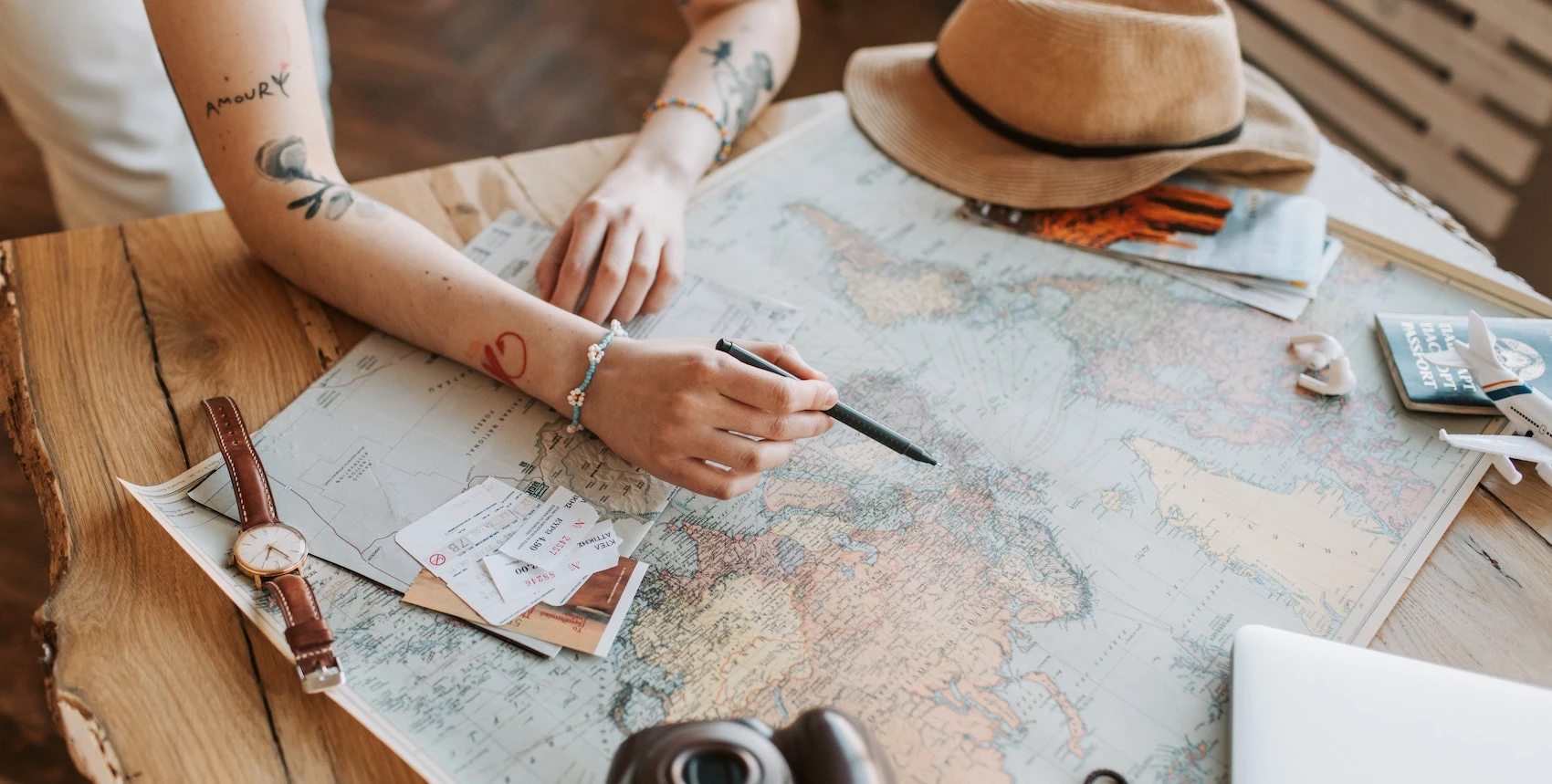 We often say 'everyone is a designer' in the sense that we all envision and create the futures we need and want. A great example is when you plan a vacation. You envision yourself on a sunny beach or a new destination you want to explore, then you put plans in place to create that experience for yourself and your travel companions.
Download our free Research & Insights Toolkit packed with guidelines and templates to conduct design research
What is design research?
Design research is first and foremost about immersing yourself in the lived experience of the people you're designing for. Just like academic, technical or scientific research, it is a process of observing, gathering, exploring and learning. In the case of human-centered design, it's focused on learning about people's needs and desires.
In the private, public and non-profit sectors, management often focuses on numbers as a way of measuring progress toward goals through quantitative methods, such as data analysis, statistics, demographics, quantitative surveys and the like. This quantitative data can help us understand what choices the users of your design are making. It is backward-looking and tells about how your existing products or services performed in the past.
Qualitative data, on the other hand, reveals why your audience wants, needs, and does what they do. This can be gathered through qualitative research methods, such as interviews, observations, focus groups, qualitative surveys, job shadowing, etc. It is forward-looking and helps you understand where your products or services need to evolve in the future.
Both types of research are important for understanding the people who are the focus of your design effort, but qualitative research can be especially helpful for understanding their motivations and uncovering their unmet needs.
In design research, our focus is less on knowing what users do or need; the real value comes from understanding why they do it. This shift from what to why forms the crux of design research, as it uncovers deeper insights into human behavior and the motivations of the groups of interest.
What is an insight?
An insight is like a golden nugget or a diamond in the rough. It has immense value and takes effort to find. But, insights are what the design team can refine and leverage to create innovative products and delightful customer and employee experiences.
An

insight is what results from that 'aha moment' when something that wasn't understood before suddenly becomes profoundly clear.



In design - when you are seeking to truly innovate - an

insight is the discovery of an actionable opportunity related to some aspect of human behavior, or the nature of things, that you can leverage to create new and unique value in the world.


To get to insights, the design team needs to spend time with people, observing them in their natural environment, and talking to them about their experiences. By doing this, designers can gain a deeper understanding of needs and pain points, and identify opportunities for design. Insights are important because they enable a design team to focus their effort on the things that matter to the people they are designing for.
What is the value of doing design research?
"Ethnographic research is the bridge between what we think we know and what we have yet to discover. It's a powerful tool for unearthing novel insights and sparking innovation." — Michael Schrage, Research Fellow at MIT Sloan School of Management.
Examples of good and bad design are all around us. The buildings and spaces we move through in everyday life are designed by architects. The cars we drive, the devices we use to consume content, the packaging, the websites, book covers…all these things are created by designers.
We have all experienced good design.
Think of traffic signs. They are clear, simple and easy to understand. People use them almost without knowing they are there, and they are critical to safety on the road.


Bad design is, unfortunately, everywhere.


Television remotes are all different, overloaded with buttons you never use and are difficult to use in the dark.


What design research does is provide the design team with valuable information - data, insights, context, etc. - that they can use to truly understand the people they are serving. Through research, by immersing yourself in the world of other people, you slowly start to see the world through their eyes. You begin to develop a sense for what they need, how they move through the world.
When this happens, you have empathy for those people. You 'get' them. And, when this happens, you become passionate advocates for these fellow humans, whether they are customers, fellow employees, or users of your product or service. The power of empathy creates a deep understanding of and a link to the people you serve in your work.
For any organization, design research can lead to:
Improved products (Apple's iPhone was the result of extensive user research)


Reduced risk and lower cost (Toyota employs design research to reduce recall rates and improve car safety)


Better service delivery, quality and safety (the Mayo Clinic and Kaiser Permanente have improved patient experience, reduced medical errors and stopped transmission of pathogens)


More citizen-centric public services (the Canadian government used design principles to drive down wait times in their service centers)


Design research, like any kind of research, is an investment, of both money and time. The key concept here is investment. The examples above, and countless others, are testament to the value of taking the time - making the investment - to better understand your customers, your citizens, your fellow humans. A well-crafted research plan will yield those golden nuggets of insight that can lead to a host of better designs for those you are serving.
Research is the start of the design process
The most important thing to know about design research is that it is the most value-add step to solving complex problems and getting to impactful change. By doing a modicum of research, exploring key questions about the problem space, a design team is able to unpack what they initially thought the problem was and better frame their design efforts on solving for the real needs of their customers.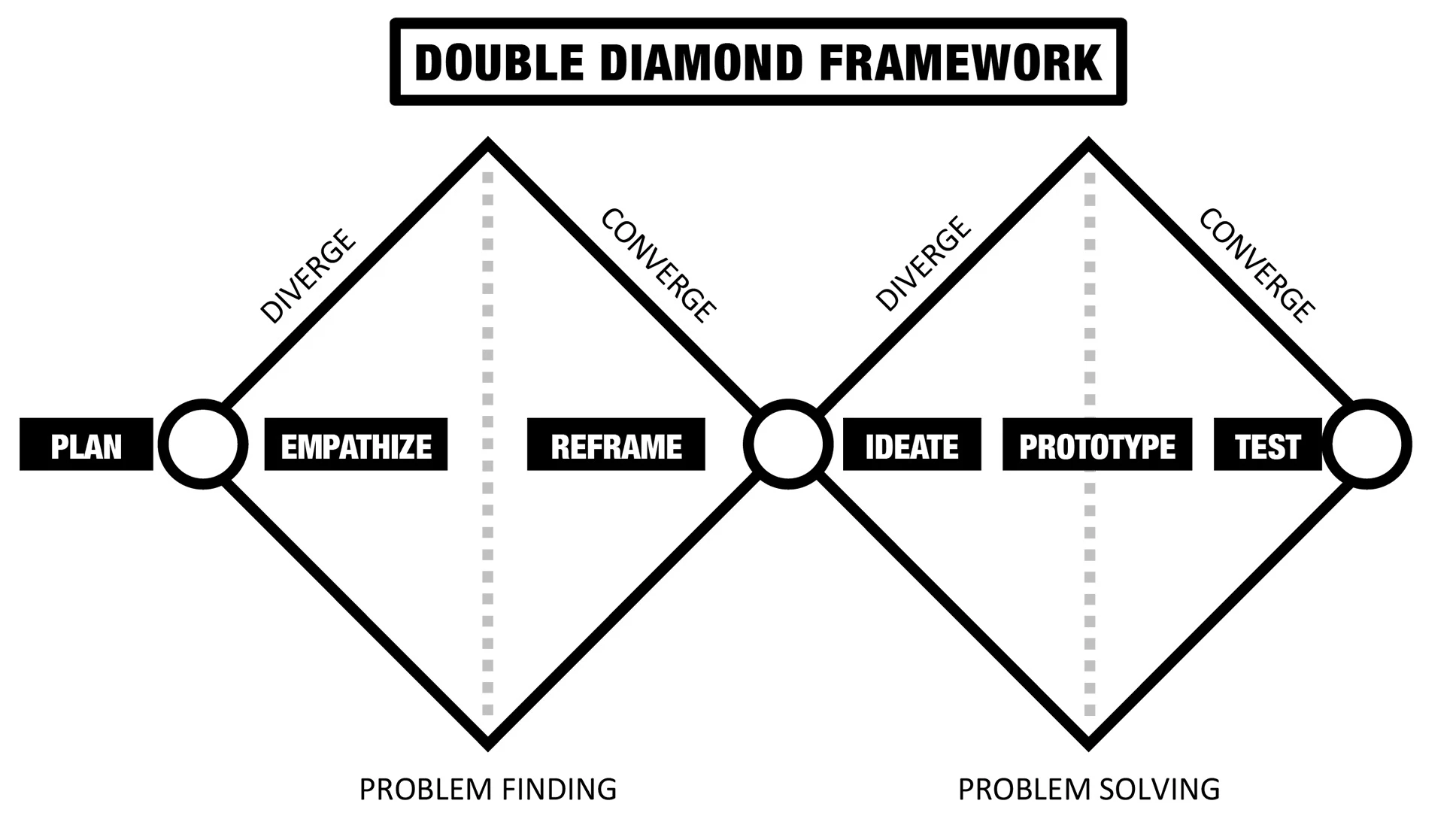 One of the most powerful aspects of using a design approach to problem solving (aka design thinking) is that it helps ensure you are solving the right problem. It helps the design team take a large, often multi-faceted problem that is hard to grasp, and reframe it into one or more smaller, more manageable problem statements.
Even a small investment in research can help to ensure your team is not spending their effort on solving the wrong problem. Design research helps to ensure you are "Finding the right problem to solve." Once you have framed the right problem, the natural human urge to problem solve and your team's experience and talent can take over to "Solve the problem right."
How do you get started?
If you are going after big problems or big changes, you might want to get specialized help. However, there are simple activities you can do to help you gain insight into problems and opportunities to improve customer experience that pay off for your team and broader organization.
There are many entry points or ways you can approach design research, but we advise that you start with these foundational steps that will help you set a clear direction and keep you on track:
Define the challenge you want to address: Take some time to define the problem space (challenge) clearly in writing. This sounds easy, it is the critical first step to any design process and represents the starting point of your research effort.


Write down your research questions: What are the questions your team has about the challenge? Brainstorm together and formulate a set of clearly stated research questions that will guide your next steps.


Determine what research methods you will use: Discuss and decide what ways the team will collect data, for example using surveys, interviews, observations, etc.


Define who will conduct the research: Determine who will be responsible for each research method and what specific people will be involved. It is important to have guidance from someone who has experience with the given method.


Plan and conduct the research: Recruit and schedule the specific people you want to hear from to gather data. Collect and carefully record the research data.


Analyze your data and identify insights: Unpack all of the research data as a team. This is often a messy process, but becomes clearer by using structured design tools and techniques like affinity mapping, personas, journey maps, point-of-view statements, etc.


These are the core steps of design research at a high level. As you can see, the flow is quite logical and, indeed, the process is something that just about anyone can do.
In the coming weeks we will be publishing a free design and insights toolkit that can be used to get started with your own design research effort. If you would like to be notified when the toolkit is published, just sign up for our mailing list here.
Investing time to better understand the challenge you are trying to tackle is the secret sauce of getting to real impact. We hope you will give it a try. If you are convinced already, and you would like to get some advice on how best to structure your research effort, feel free to reach out and let's talk.
Download our free Research & Insights Toolkit packed with guidelines and templates to conduct design research
---
Co-author Ezequiel Williams is a customer experience and innovation strategist and facilitator. He works with brave leaders who want to tackle complex problems using a combination of design thinking, anthropology, and business tools to deliver value for organizations' customers and other stakeholders. He is a creature of the tropics and thinks there's no place like the beach, loves dark chocolate, and is an avid podcast listener and producer..
Co-author Marc Bolick is founder and managing partner of reshift, an innovation support partner for leaders and teams seeking Big Change. He draws on decades of experience in product and service innovation to facilitate collaborative problem solving and drive impact for the most complex challenges organizations face.