Fortune 50 Healthcare Company
Building competency while solving a key Employee Experience challenge.
Topics: Healthcare / Employee experience / Workshop
A top US-based healthcare company sought to establish a new Employee Experience (EX) team within their Human Resources function.
They wanted a partner who could train the team while tackling a key and highly strategic project to improve the onboarding experience for their top executives.
The 10-month project started with key stakeholder engagement to establish the project charter and detailed plan.
The reshift team then conducted deep design research using several techniques to establish a fact-base and identify needs for the target population of executives.
We then led the client team through a co-design process to develop, test, and iterate a set of solutions. Following that process, we supported the client team with further iterations and strategic communication as they prepared to move forward into implementation.
Deep ethnographic research resulted in a set of valuable user insights, personas, and experience journeys.
A portfolio of solutions was co-created with a diverse set of stakeholders and tested using a human-centered design approach.
The client team developed and honed a powerful set of core EX design skills by applying them to a real-world project within the company. reshift continued to support the core design team through the concept testing and iteration process.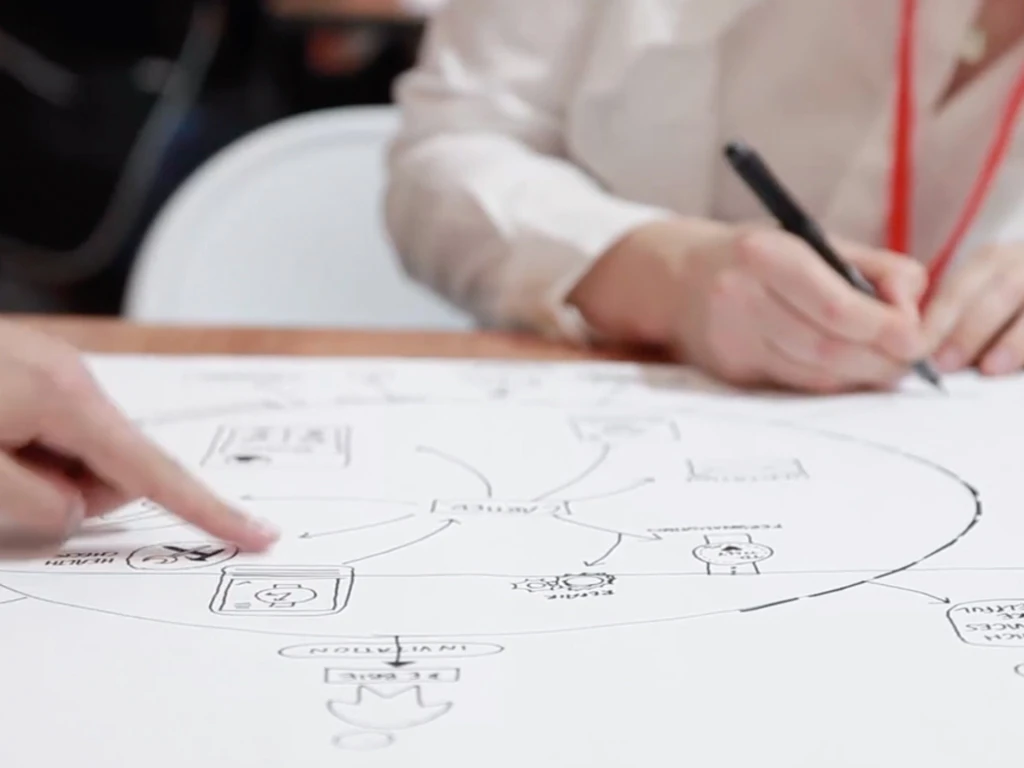 Fortune 50 Healthcare Company