Advancing women's global economic empowerment with empathy and co-creation.
Topics:

Public Sector / International Development / Co-creation & Facilitation
In October 2019, USAID's INVEST team asked us to design and facilitate a 2-day co-creation workshop to help select partners to advance new blended finance approaches to women's economic empowerment. The effort was part of a high-profile White House-level initiative, the Women's Global Development and Prosperity Initiative.
The reshift team designed a co-creation workshop to facilitate a discussion about challenges facing gender-lens investing stakeholders in USAID-presence countries, to identify strategic opportunities where USAID can use its resources to catalyze supportive action, and to build strong partnerships throughout the design and procurement process.

The workshop included more than 25 participants from financial service firms, investor groups, investment advisors, and INGOs. More than 10 USAID and INVEST staff attended.
Through the collaborative process we led, the participants improved their original concepts and created new partnerships to enhance the gender-lens investing ecosystem.

INVEST and USAID staff gained a deeper understanding of the landscape and challenges related to blended finance and women's economic empowerment. INVEST was able to greenlight a number of participant concepts to advance for further consideration.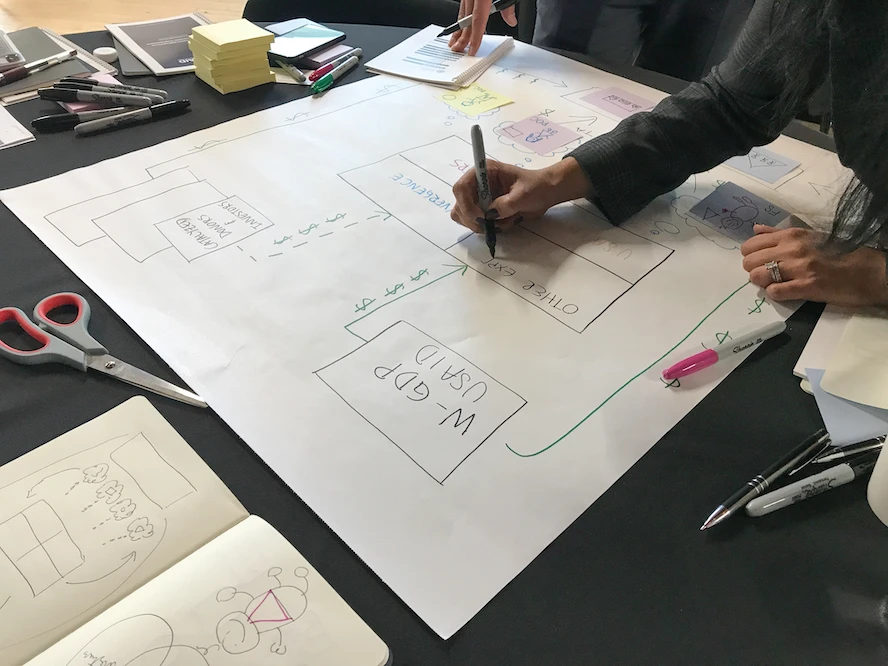 USAID INVEST - Washington